I am a creative and design director with experience in fashion, technology, and cultural sectors. Within my practice I approach projects holistically, always seeking to strike a balance between aesthetics and how things work, whether it be creating consumer facing brand experiences or finding solutions for business challenges. From ideation to implementation, I act as a bridge between strategy, talent and execution.
Valextra — The Rhythm of Valextra
ideation
direction
A kinetic installation by artist duo ISABEL+HELEN together with Daniel Sumarna
Valextra — The Sum Of Its Parts
ideation
direction
Campaign on craftsmanship highlighting all the details that makes the brand, scanned by artist Katerina Jebb together with Daniel Sumarna
Q36.5
creative direction
brand design
Rebrand for the made in Italy cycle clothing label
RE:ARC INSTITUTE
research
strategy
ideation
Innovation sprint, strategy, ideation and writing on foundations and funding practices to design a new foundation from the ground up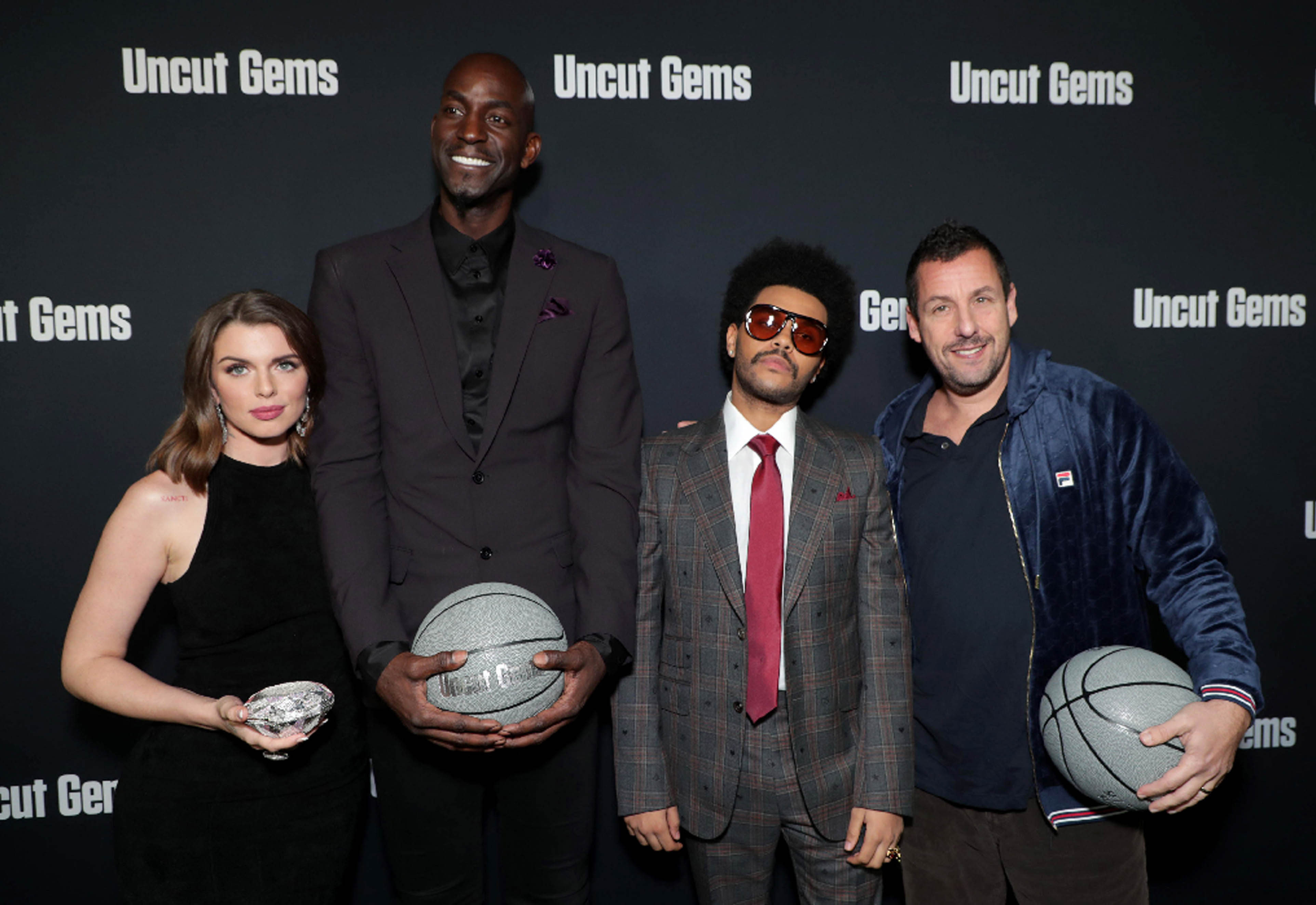 UNCUT GEMS — Merchandise
ideation
Merchandise and marketing ideas for A24, designed by Actual Source
SPACE10 — Carbon Banks: Towards Furniture Circularity Through Digital Assets
research
strategy
ideation
A research report on digital currency
Calvin Klein 205w39nyc Fashion show video
ideation
art direction
Reimagining the fashion show video format with Random Studio
RAF SIMONS
art direction
Translating his vision across digital touchpoints by way of Random Studio
MUTO — Brand Launch
strategy
direction
Brand launch strategy and design direction for the mobility brand, design by Rosie Lee Creative.
TOMMY HILFIGER IN-STORE RETAIL EXPERIENCE
product design lead
Digital extentions of the analogue retail experience for stores worldwide
FILA EXPLORE
direction
Award winning digital experience designed at Your Majesty
Coinbase - Super Bowl LVII Ad
ideation
Ideation and concept decks for a game breaking ad during the 2023 Super Bowl
DEKMANTEL AFTERCARE
creative direction
Ideation and design for a digital experience covering the 2022 edition of Dekmantel
Haus Labs by Lady Gaga — Launch Video
ideation
Ideation for the launch of Lady Gaga's makeup line shot by Daniel Sannwald
➀ Past
In 2007 I started my career at Achtung!, where I contributed to
award-winning websites in the Flash era
as a designer, after which I moved to New York City to join Firstborn. Working as one of the first designers out of the NYC and LA office I helped
MediaMonks
expand their global office network in North America, from 2012 to 2016. Advancing to more senior design roles over time working for Adidas, Ray-Ban, and Google among others.
Acting on my ambition to work in fashion with more nimble teams and directly with talent I joined
Random Studio
. There, I worked for
Raf Simons
' iconic label and helped translate his vision across multiple touch-points for his tenure at
CALVIN KLEIN
and collaborations with
Fred Perry
. Here I also led the design of a product we developed for
PVH
, a digital showroom that streamlines the B2B buying process and reduces sample waste. Which after the initial setup by our team, turned into startup HATCH, now
Stitch
.
➁ Present

In 2018 I decided to work independently to broaden my skills and establish new relationships within different fields. This led me to work with ad agencies like
Droga5
/Accenture Song as creative director, doing creative consultancy and ideation for
Ferdinando Verderi Studio
,
A24
and
Mythology
for clients like PRADA, crime thriller Uncut Gems, Louis Vuitton, Lady Gaga's Haus Labs and Coinbase. Further expanding and questioning my role as designer I also started working within the fields of business consultancy and design research through Carla Camilla Hjort, doing research and consultancy projects for IKEA's future living lab
SPACE10
, re-evaluating funding practices for design and architecture foundation
re:arc institute
, and
re-envisioning the cooperative supermarket model for ICA
, blending the rich history of cooperatives with current technology. I continue to take on design projects as well, working with music festival and record label
Dekmantel
, architecture and digital culture museum
Het Nieuwe Instituut
, renowned auction house
Sotheby's
and 'made in Italy' cycle clothing label
Q36.5
.
➂ Future
Being fluid, fluent and confident within multiple roles I aim for a lasting sustainable collaboration within a design centered role regardless of whether I am called a creative director, design lead, strategist, or designer. I'm seeking to collaborate with forward-thinking brands, startups and other entities that operate with a holistic, creative approach and aspire to make a positive impact.
Get in Touch ->